Kinga Faulkner
Kinga Faulkner - Raleigh Triangle Home Team
Serving Raleigh, NC and Research Triangle Park
Hello, I am Kinga Faulkner. My husband and I started this business, and strive to treat every client as a friend of the family. I handle most of the client interaction, and my husband handles the background technical magic that keeps things running smoothly. You can count on our undivided attention, to listen to your needs, and find what is best for you.
My qualifications:
Real Estate Industry Professional since 2005
Licensed Broker in Charge
Sold Millions of dollars in Real Estate in all areas of Raleigh NC
Experienced "Transplant" and Relocation Specialist
Buying, Selling and Relocation
Kinga Faulkner's background includes being a "transplant" from Europe and as such she really enjoys helping others who are also relocating to the beautiful Raleigh, NC area. For many years, Kinga worked with big local companies (such as IBM and Lenovo) and helped them with dozens of international relocations. This included finding homes for the newly relocated employees and often the assistance with settling in services. Kinga's experience in relocations is extensive.
In addition to relocations, Kinga Faulkner specializes in home sales and home buying in the Raleigh area as well as all the surrounding cities such as Apex, Cary, Chapel Hill, Durham, Holly Springs and many more. If you are in the market for a home in the Raleigh area don't hesitate to call Kinga Faulkner to schedule an area or a house tour.
What to Expect
Kinga Faulkner will go above and beyond for you as her client. She has been known to take videos of favorite homes for clients who are out of the area and can't see the homes in person. Kinga's phone does not turn off at 5pm and she is there for her clients around the clock to help with any issues or to answer questions.
Education
Today's real estate market requires a technical know-how not only to help buyers find homes but also to best position a home for sale in the ever competitive on-line environment. Kinga Faulkner's education includes a B.A. in management and marketing as well as a master's degree in information technology and she is excited to put her knowledge and skills to work for her clients.
On a Personal Note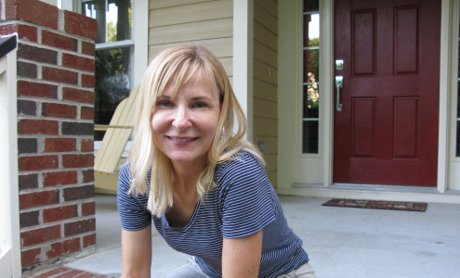 Kinga Faulkner has lived in the Raleigh, NC area since 2001 and has been in real estate business since 2005. She currently lives in Chapel Hill with her husband Steve, son Kevin and two dogs Pebbles and Ollie.