Durham NC Homes for Sale | Durham NC Real Estate MLS
Durham NC Homes For Sale - Search 1,000+ Durham NC Homes for Sale. Durham NC Homes for Sale & Real Estate from MLS Daily - Great Pictures!
Durham
Durham is a creative, innovative community that is always doing something new. It occupies a prime location in the heart of North Carolina and is a center for learning, research, and industry. Whether you're a resident, newcomer, or visitor you are sure to find something to do in the city of Durham. 
Durham Real Estate
Similar to other areas of the Triangle region Durham has seen increased need for homes. In fact, at the moment we are experiencing the seller's market. Therefore, if Durham is the place you want to live it will take some market savvy to find the right home and act on it fast. We have many years of experience in local Durham market and will be happy to help you navigate your sale or purchase. 
Activities in Durham
Did you know that more than nine million people visit Durham each year? Those who visit and those who live here will all find a wealth of things to do and see. Whether you're looking for awarding-winning performing arts, unique visual arts, stimulating nightlife, one-of-a-kind shopping, or scenic natural experiences, Durham has you covered. 
In addition, Durham offers historic sites, sporting events and outdoor recreation. In other words, Durham is overflowing with many exciting and unique things to do, no matter what kind of experience you're looking for.
Education in Durham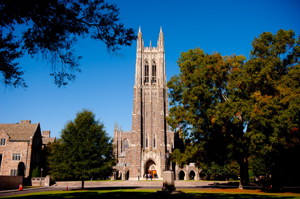 Durham is home to Duke and NCCU universities. Additionally, North Carolina School of Science & Math, Durham Technical Community College, many private schools, and Durham Public Schools are also located in Durham. Overall Durham is the eighth largest school district in the state. 
Economy in Durham
Durham is known as the City of Medicine, USA. The major industry in Durham is Healthcare and includes more than 300 medical, health-related companies as well as medical practices. These together have a combined payroll that exceeds $1.2 billion annually. Research Triangle Park: A 7,000-acre Southeast Durham-based special county research and production district encompassed on three sides by the city of Durham and served by a Durham postal substation. Research Triangle Park (RTP) houses more than 170 major research companies employing 39,000 full-time employees and 10,000 contract workers.Treyburn: Is a 5,300-acre corporate park, country club, and residential area in northeastern Durham. Many companies and more than 100 families call Treyburn home.